Gain Instant Access To Our List Of "Off Market"
Multi Family Properties Right Here in Michigan!!!
Get the best deals on multi-family properties in Michigan before your competition, and even before local real estate agents, know that they're for sale!
We Are A Real Estate Multi-Family Investment Company
Our company buys, sells, and rents income producing properties...specifically multi unit apartments all aross Michigan. Our primary focus is the Southern half of the State. We will not be acting as your real estate agent or broker if we buy your property from you. If we sell a property to you, we prefer to work and are excited to work with you directly. We are focused on improving neighborhoods and redeveloping areas that we work in. If you have additional questions please contact us in the box to the right for more information.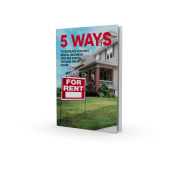 Find Your Next INCOME PROPERTY RIGHT Here!
Complete this form to be added to our V.I.P. Investor Hot List and receive INCOME / MULTI-FAMILY properties for sale in your area. PLUS get your FREE copy of your special report for signing up today!!!